The Banyans Specialist Clinics
The Banyans Specialist Clinics expands The Banyans Healthcare Group's record of treatment excellence and enhances its vision to provide premium medical care.
Established in 2015, The Banyans Healthcare Group began its operations with a private residential treatment centre, The Banyans Health and Wellness, and it now also operates The Banyans Health Plus, The Banyans Specialist Clinics, and the Wholesome & Bean cafe – all at Bowen Hills.
The Banyans Specialist Clinics enables our organisation to provide an exceptional breadth of experience when it comes to specialist and allied health treatment and care. Comprising medical specialists in the areas of Addiction Medicine, Psychiatry, and Pelvic Floor Medicine as well as highly skilled and experienced allied health professionals, The Banyans Specialist Clinics takes a multidisciplinary and integrated approach to treatment.
All of our doctors participate in continuing professional development, so their advice is based on the best available scientific evidence and is balanced with decades of medical experience. Our experienced nursing and medical administration staff support our medical practitioners.
For more information on our residential or day programs for mental health and substance dependency, please visit The Banyans Health and Wellness.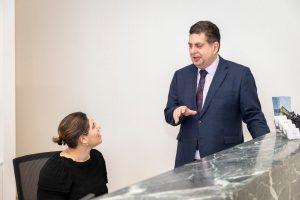 Acknowledgement of Country
The Banyans acknowledges and pays respects to the Yuggera and Turrbal people, the Traditional Custodians of the land on which we learn and work. We would like to pay our respects to the Elders, past, present and emerging.